Working Hours
Monday - Friday:
08:00 - 16:00 hours
The Consular Section is open to public: 09:00 - 13:00 hours

Holidays

Address
Seminarstrasse 5
3006 Bern
Switzerland

Phone: +4131 352 6353, 352 6355, 352 6354
Jurisdiction

Phone:

Fax: + 4131 / 351-44-74
Honorary Consulates
web: http://berne.mfa.gov.rs
ZAHLUNGEN MIT EC-KARTEN (Electronic Cash Karte)
Wir möchten die Bürger darüber informieren, dass ab dem 01.04.2021 die Zahlung für alle konsularischen Dienste in der Botschaft ausschließlich mit EC-Karten erfolgt (Zahlung per Kreditkarte nicht möglich).

E-mail: (not for consular information)

Official Twitter account of the Ministry of Foreign Affairs of the Republic of Serbia:

E-mail (consular information only):

Mediji o Srbiji
Medien über Serbien
Media about Serbia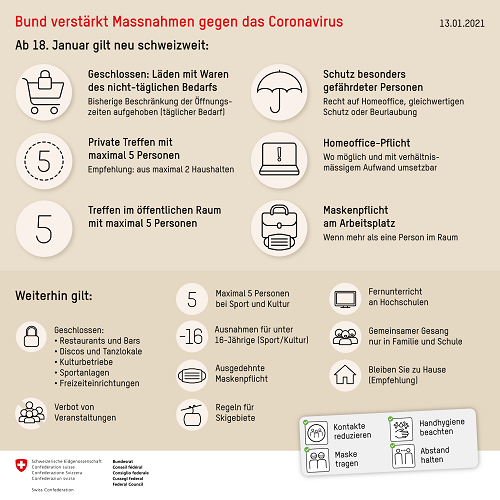 NECESSARY APPOINTMENT SCHEDULING FOR ALL CONSULAR SERVICES
Due to the new measures prescribed by the Federal Council of the Swiss Confederation, as of 18th January 2021, it is required to schedule an appointment for ALL consular services except for collecting passports and issuing laissez-passer for a corpse. You can schedule appointment on the phone number 031 352 6353, from 08:00AM to 04:00PM every working day. Embassy of the Republic of Serbia in Bern kindly ask you to adhere to the prescribed measures. Тhank you for your understanding.
PRENDRE RENDEZ-VOUS POUR TOUS LES SERVICES CONSULAIRES
Conformément aux nouvelles mesures du Conseil fédéral suisse qui s'appliquent dès le 18 janvier 2021, il est nécessaire de prendre rendez-vous pour TOUS les services consulaires à l'exception de la récupération des passeports et de la délivrance des laissez-passer mortuaires. Vous pouvez prendre rendez-vous au numéro de téléphone 031 352 6353, tous les jours de 08h00 à 16h00. Nous vous remercions de votre compréhension et nous vous demandons de respecter les mesures prescrites.

TERMINVEREINBARUNG NÖTIG FÜR ALLE KONSULARDIENSTLEISTUNGEN
Im Einklang mit den neuen Massnahmen des Bundesrates der Schweizerischen Eidgenossenschaft, die ab 18. Januar 2021 gelten, ist es erforderlich, einen Termin für ALLE konsularischen Dienste zu vereinbaren (Ausnahmen: Abholung des Reisepasses und Leichenpassausstellung). Termine können telefonisch (031 352 6353) während der Öffnungszeiten von Montag bis Freitag von 8 bis 16 Uhr vereinbart werden. Wir bedanken uns für Ihr Verständnis und bitten Sie um Einhaltung der vorgeschriebenen Schutzmassnahmen.